World-class offset and digital print services.
Still a powerhouse in the marketing world, print is a tactile communication tool that gets attention.
From a simple one-color flyer to a full-color product catalog, our design and print shop experts can help. To take your project to the next level, we also offer an array of special printing options like specialty inks, papers, finishes and more. No matter the quantity, type, size, or color, we have the printing solutions to fit your marketing needs.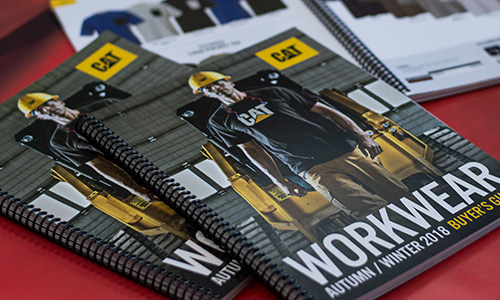 Award-Winning Offset Printing
Our offset printing department consists of Heidelberg presses with direct-to-metal pre-press/platemaking technology – including two small presses for one to three color jobs and a full four color press for large run projects. Offset printing is one of the most superior print methods available, providing unrivaled clarity, sharpness, contrast, and color. In addition to the consistency and speed, our four-color offset press is capable of overlaying spot varnishes, which can enhance specific areas by changing the finish. Perfect for larger quantity print jobs, the offset press is a popular choice because it allows us to produce high-quality projects at a more affordable cost-per-piece:
Envelope, letterhead, and business card shell printing
Large quantity booklets, brochures, business cards, mailers, and more
Nearly anything that requires a superior, vibrant finish with sharp images and crisp text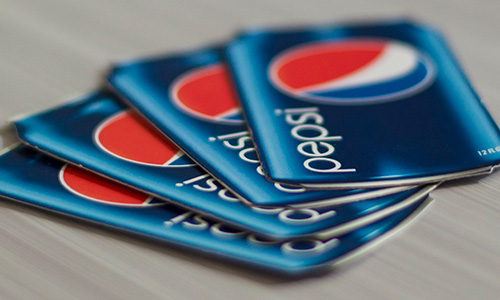 Digital Color Printing
Our
Hewlett Packard Indigo digital press
is a combination of an offset press's superior output quality, with the speed and convenience of a commercial-class color laser. The unique printing press uses liquid electrophotography, which means the ink is electrified then applied to the substrate via a thermal blanket. This means that the placement of color on the page is as accurate as possible – outperforming standard laser printers, and at faster speeds. In addition, our Xante Impressia digital envelope press allows us to digitally print full four color envelopes and tabbed folders, opening a whole new world of marketing and direct mail opportunities for small businesses.
Perfect for quick-turnaround booklets, flyers, brochures, business cards, rack cards, and newsletter projects.
Wide range of media – coated, uncoated, synthetics, pearls, metallics, and textured.
Color profiles can be set and locked per client or project to achieve precise color consistency.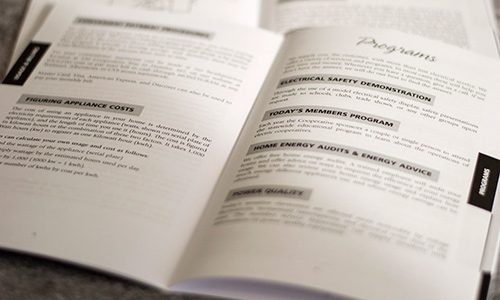 Digital Black & White Printing
The Canon VarioPrint 130 is our black and white production machine. This unit is capable of producing prints up to 600×2400 dpi (dots per inch). This toner system results in maximizing performance, without sacrificing the quality of your text and photo elements. The Canon VarioPrint 130 can print on sheets as large as 12" × 18" with excellent results on both coated and uncoated stock.
Up to 130 impressions per minute
Wide range of stocks
Full variable processor at quick speed
Unique sustainability features – no ozone emissions, selenium, fuser oil or developer, and virtually no toner waste or particle emissions as well as reduced energy consumption, and EPA EnergyStar rated with lowest TEC (Typical Electricity Consumption) value in its class.
Common Printing Terms
Accordian Fold

Two or more parallel folds that open like an accordian.

Barrel Fold

Folding a sheet two or more times in the same direction.

Binding

Process of securing pages together and/or attaching them to a cover, to form single copies.

Bleed

Printing that extends beyond the cut line of the finished piece, allows edge to edge color after trimming.

Brightness

A Characteristic of paper referring to how much light it reflects.

Camera Ready

The state of a document when it's prepared to the exact specifications of the job (size, colors, bleed, resolution).

Coil or Spiral Binding

A method of attaching multiple sheets by inserting a continuous coil of wire into pre-drilled holes on the binding edge.

Comb Binding

A method of attaching multiple sheets by inserting a curved plastic comb into pre-drilled holes on the binding edge.

Crash Numbering

Numbering copies by pressing an image on a sheet which transfers to all parts of the piece.

Die Cut

Using a custom formed metal blade to cut out a shape in a piece of paper.

Foil Emboss

The process of applying a foil (usually metallic) material to paper using a heated die.

Four Color Process

A document with a color space consisting of combinations of Cyan(C), Magenta(M), Yellow(Y), and Black(K).

Imposition

The arrangement and orientation of pages to ensure efficient paper use and correct finishing/binding.

Lithography

Method of printing using a chemically-coated plate whose image areas attract ink.

Make Ready

All processes required to set up a press for a run, including running color test sheets of paper.

Margin

In a design document, boundary that extends inward from the cutline – used to keep important elements from getting to close to the finished edge.

Offset Printing

Method of lithographic printing that transfers ink from a plate to a blanket, then from the blanket to the paper.

PMS (Pantone) Color

Pantone matching system – an international system used to mix inks to standard colors used by printers.

Parallel Fold

Folds that are parallel to each other – a common 8.5×11 letter is parallel folded.

Perfect Binding

A process by which single sheets are stacked, then the binding edge is roughed up and an adhesive is applied. A cover is then wrapped around the pages.

Perforating

Punching small holes in a sheet of paper to facilitate tearing along a predetermined line.

Prepress

The process performed by a prepress technician to ready a file for printing. Includes color and font management, imposition, and various other adjustments.

Saddle Stitch

The binding of sheets of paper by folding in half and stapling the seam of the fold.

Score

To mechanically press a small channel into paper along a line to facilitate a fold.

UV Coating

Liquid laminate bonded and cured with ultraviolet light. Can be used for protection on mail pieces or pieces that have a significant amount of ink coverage.

Varnishing

A finishing process where a transparent varnish is applied over the printed sheet to serve as protection, or to produce a custom finish.