Using the Ultra Graphics Online Secure Ordering System makes it easy to order, update and reorder.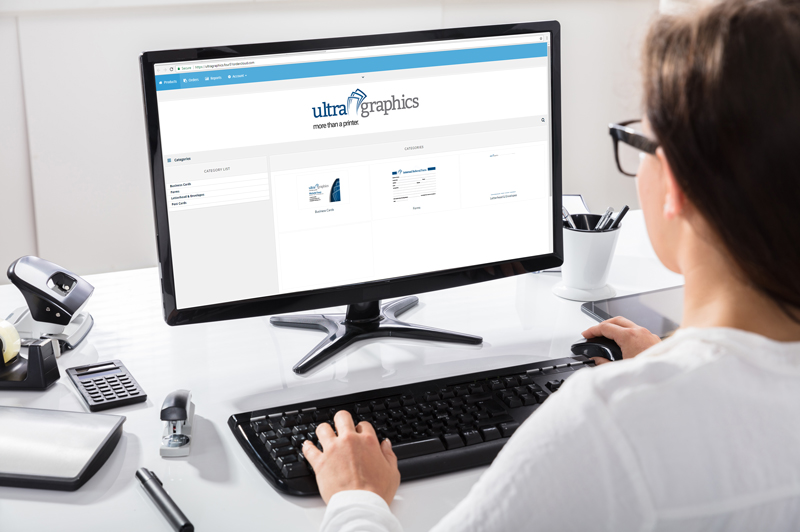 If your organization is like most, you've probably found it difficult to manage and update your printed communications for distribution. Maintaining branding and ensuring that the most recent version of your product is ordered every time — no matter who places the order — can be a headache if you don't have the right tool.
That's where our online ordering system comes in.
This private internet-based resource keeps a catalog of your printing projects, and then lets you access them online from an e-commerce site customized for your business. Just select the item you'd like to order, enter the quantity you need, and change or add new information if desired. The order can be billed to a credit card and shipped directly to the address you request. Contact your sales rep to learn more about Ultra Graphics' secure online ordering tool.
Advantage to secure online ordering systems:
Budgeting
Order Tracking
Forecasting
Controlling Costs
Simplified Workflow
Reduced Waste
Consistency