About Ultra Graphics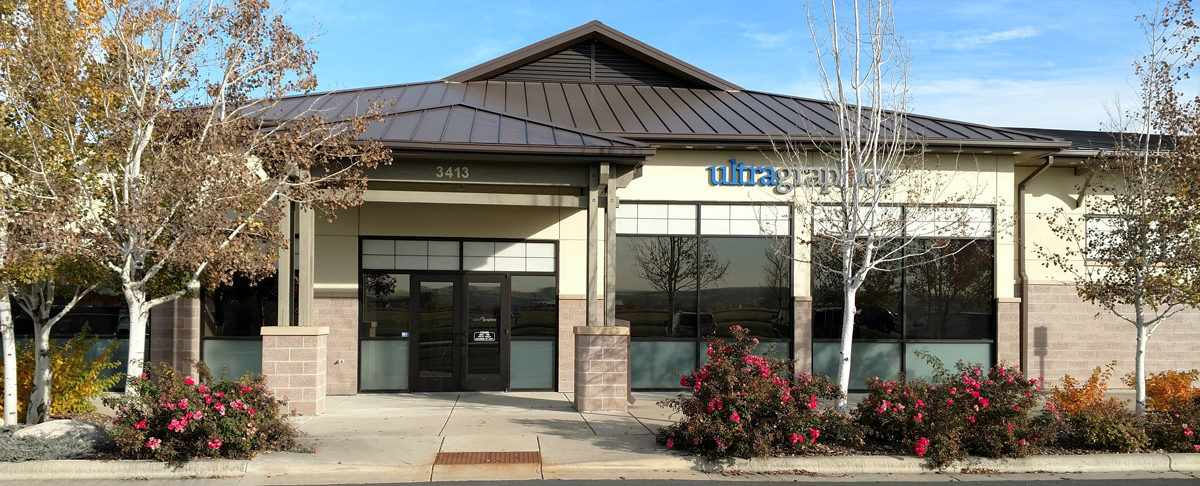 Some of our most popular products and services:
– including stationery, business cards, brochures, postcards, mailers, booklets, magazines, posters, flyers, and more.  Just about anything you need to get your marketing message out to your target audience – with an unmatched standard of  quality and service.

– We offer in-house design and development support to create a website that markets your business 24/7. Our experience in design, user experience, sitemaps, search engine optimization, and more will guarantee your site is optimized for your target customers.  We can also combine your website with other marketing channels such as print to funnel your potential leads into valued customers.

– Our large format department has the newest in printing technology for your larger-than-life projects.  Banners and posters as big as 62 inches wide and 75 feet long, indoor and outdoor materials, adhesive vinyl for wall and floor graphics, as well as signage and banner hardware such as reinforced grommets, spaced stand-outs, bannerUp and trade show displays, double-sided yard signs, and more.

– Anything from simple die-cut lettering for your car, truck, SUV, or van, to full-coverage vinyl wraps that display your marketing message bumper-to-bumper. Use your business vehicles as mobile billboards, creating potentially thousands and thousands of impressions per day – just by driving around.

– Our account executives have spent years helping businesses and non-profits in Billings by creating unique and captivating projects. Paired with the latest in conversion tracking and reporting support, your next project can not only help bring in new customers – but you'll know where and when. Using techniques like Variable Data Processing (VDP) & personalization, we can increase the interaction and retention of your marketing pieces. In addition, our award-winning design team is ready to turn your ideas into a beautifully designed reality – using the newest industry-standard design and production software available.

– Few know that Ultra Graphics actually has a fully-staffed business mail department under the same roof. This means that not only can we design and produce your print projects, we can mail them too. Utilizing our business mail and fulfillment department means your next mail project benefits from all we have to offer, such as bulk mailing, non-profit mailing, list purchase and management, direct mail, Every Door Direct Mail, packaging, kitting, matching, stuffing, and more – coupled with a comprehensive knowledge and experience of the ever-changing Post Office rules & regulations.
---
The Ultra Graphics Difference:
End-to-end print, online, and marketing solutions.
Ultra Graphics has one of the most comprehensive collection of print and online marketing products and services anywhere. Some offer print, some offer websites, some offer design, some offer large format, but few offer that and more all under one roof. The biggest benefit for small businesses is the assurance of convenience (all your artwork in one place, one point of contact for all your marketing needs), consistency (uniform logos, colors, brand standards, and message in all products), and choice (a solution that fits every business, campaign, and situation).
Industry-leading production turnaround times.
Our design and production teams are the superheroes of print and marketing. Ultra Graphics is unmatched in the fast turnaround times for your projects, at the same time maintaining the high quality standards we're known for. Gigantic, complex projects with multiple pieces are carefully planned for, tracked diligently, and produced either by or before their deadlines – all while making sure communication is a priority not only within the building, but with the customer as well. Even if a project is unexpected with a tight deadline, we do our best to be nimble and adapt, knowing that change is inevitable in the business world.
Dedicated & knowledgeable account executives.
When your business needs to send a message to your customers, there's always something comforting about knowing exactly who to call.  Our account executives strive to learn your business, understand your needs, and support your goals any way they can.  Paired with a rock-star project coordinator, our sales teams are positioned to be your one point of contact for all your marketing and communication needs. Whether you're a first-time customer, or you have a long-time relationship with Ultra Graphics, every conversation and every quote will serve to help your business grow and succeed.