Billings Direct Mail, Packaging and Fulfillment, Data List Management.
Not only is Ultra Graphics the regional leader in print, but we have an in-house mail department that can coordinate and ship your project anywhere in the world. Postal matching, packaging, fulfillment, and more are available in the same building – making your decision that much easier.
We're business mailing and shipping experts. All the confusing and convoluted parts of list purchasing, business bulk mailing, non-profit mailing, multi-piece matching, and more are part of our daily routine. We can help you not only get your message designed and printed, but delivered to your target audience efficiently and affordably.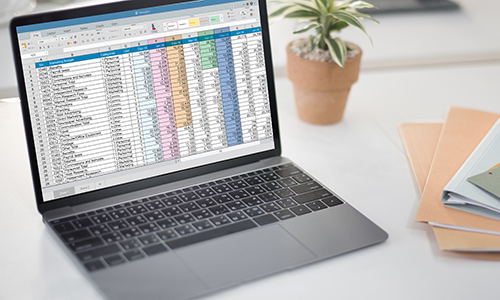 List and Database Management
The rule of direct marketing states that 40% of the success of your campaign is attributed to the list. It's imperative that you know your audience, and send your message to the right person. While planning your direct mail campaign, we can help you narrow down the audience based on all the useful criteria that matters to small businesses, then further clean and prepare the list by checking on changed addresses, and incorrect formatting. We offer:
Identification and preparation of Data Lists for direct mail
Refinement and cleaning of data lists
List management and updates for future projects
Comprehensive knowledge of post office processes and fees to ensure the best rates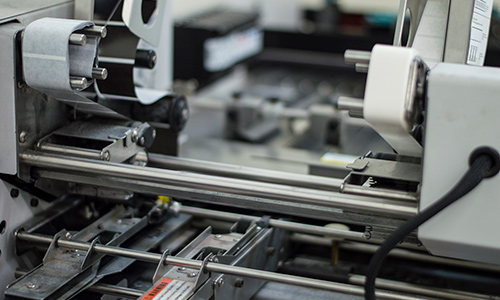 Kitting, Packaging & Fulfillment
Many projects involve more than one piece, such as an insert, carrier, or reply envelope. Not only can Ultra Graphics make sure your multi-piece project is prepared and ready for mail, we can match personalized and/or numbered pieces together with a quality control system that ensures every project is accurate. Our dedicated staff is available to help you with inserting, kitting, packaging, stamping, sealing, and more. Let us relieve your worries about making sure the project mails on schedule, leaving you more time to concentrate on the results.
Labeling, sealing, stamping and inserting.
Container and Sequence Matching for multi-piece campaigns.
Dedicated staff for Kitting & Packaging
Machine and Hand Envelope-Stuffing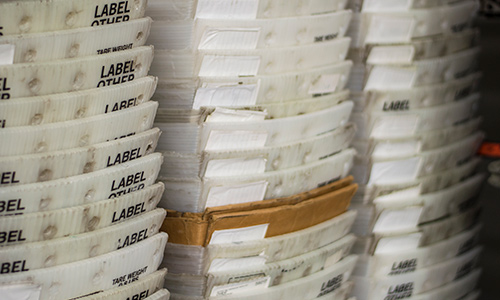 Post Office Submission
Once your project is ready to mail, and the list has been optimized, we'll submit it to the post office for you. Because we're an officially recognized mail service provider, we're able to prepare and submit your project in ways that will save time and money, and make the Post Office happy. When Ultra Graphics does your direct mail, you can rest assured that it's accurate, efficient, and cost-effective. For future projects, we'll hang onto your list so we can add to it, refine it, and make it even more useful for your next direct mail piece.
Maintaining current mailing list / database
Shipping via the U.S. Postal Service
Managing options such as tracking, overnight deliveries, etc.
Project reporting & strategies for future mailings
Every Door Direct Mail (EDDM)
Business Mail Terms
Bulk Mail

Commercial mail that exceeds a minimum quantity established by the USPS to achieve better postage rates.

Direct Mail

A form of direct advertising/marketing that involves sending targeted marketing pieces to a list of people and/or businesses.

Every Door Direct Mail

An efficient form of marketing that allows a marketer to saturate a particular area(s) based on a postal carrier route.

Fulfillment

The process of preparing a customer job that involves steps beyond print – such as kitting, packaging, and/or mailing.

Inkjetting

The practice of automatically printing variable address data on a mail piece without the need for custom design or pre-printed labels.

Kitting

Assembling multiple pieces of an advertising or marketing campaign into a cohesive whole for delivery or shipment.

Mail List

Provided or purchased database of people or businesses that are the target of a marketing or advertising campaign.

OCR

Optical Character Recognition – the technology used by the post office to read and then process mail piece barcodes.

Postal Indicia

Imprinted designation on mail that denotes postage payment (e.g., permit imprint).

Presort

The process of preparing bulk mail in sequential order for mailing from the post office standards.

Variable Data Processing

The method of personalizing a marketing or mail piece by interpreting and assigning entries from a mail list.