We sincerely apologize for the post title.
Ultra Graphics was one of the first in Montana to offer the power and flexibility of the HP Indigo digital press.
The appeal of the Indigo was (and still is) the ability to do short-run print jobs that match the color, clarity, and vibrancy of an offset press. We are happy to announce that we have upgraded our HP Indigo to a new model, one that comes with some pretty amazing improvements and features that will allow us to do even more unique and engaging projects for the businesses and non-profit organizations in Billings, Bozeman and the surrounding areas.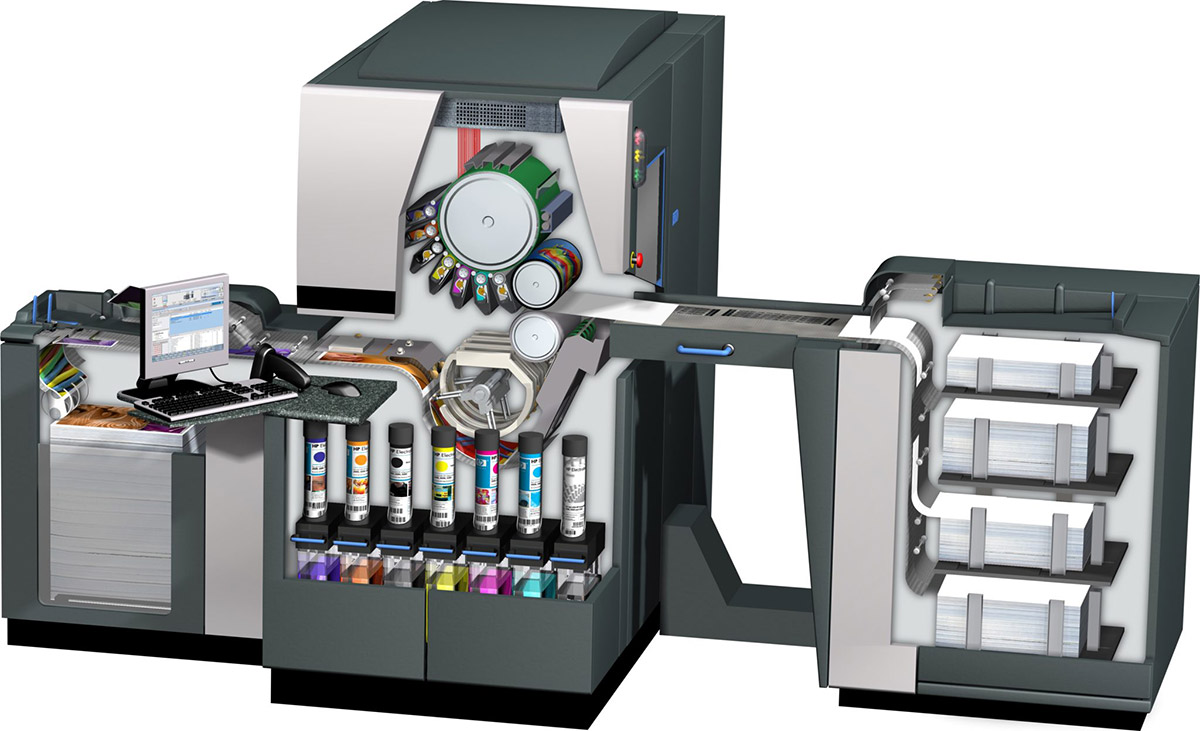 What's not changing:
HP Electro Ink Technology, Color Accuracy – Basically a very complicated way of saying that HP ink creates the most accurate, vibrant color on the substrate, with the least amount of ink applied.
Lightning Speed – The HP Indigo already was one of the fastest digital presses available, and that's not going away. Whether it's full color or monochrome, the speed of printing for HP Indigo presses is startling, no matter the substrate.
Full Featured software – HP RIP software is a powerhouse of printing technology, giving us the ability to make the most minute adjustments to color and saturation, while also allowing for complete control over positioning, sizing, and more. Paired with our premium design and variable data processing software, we can do wonders with marketing print products.
What's getting better:
Extra Lightning Speed – Yeah, we know we already mentioned that the Indigo is fast – but this new model is even faster. Using a process called "Enhanced Productivity Mode", or EPM, the Indigo 5900 can print full color up to 90ppm (pages per minute) up from the already blazing fast 68ppm. It accomplishes this by intelligently replacing black ink by using a combination of the other Cyan, Magenta, and Yellow inks.
Substrate Thickness – The HP Indigo 5900 can print on substrates up to 22pt, which means more options are opened up for new and exciting materials such as plastic, canvas, and cardboard packaging. There are SO many compatible Indigo stocks already, and this just opens the flood gates even more.
More inks – The HP Indigo 5900 has a whopping 7 ink compartments. Not only can this allow for even more accurate color, whether that's matching PMS or CMYK four-color jobs, but it opens up the ability for specialty inks such as white ink, varnishes, translucent and fluorescent inks, and more. We are excited to try them out!
One-Shot Technology – This process essentially boils down to allowing the press to apply all four colors of ink at one time to the blanket, meaning the piece only has to go through one time. This opens up opportunities for new and exciting substrates such as canvas, synthetic, lenticular, metalized, and more.
Focus on the environment – HP is continually dedicating time and resources to making its products and services better for the environment. The Indigo 5900 is manufactured carbon neutral, and the supplies and materials are created with an emphasis on sustainability. Here at Ultra Graphics, we do the same to try to minimize the impact on the environment through responsible use and disposal of production materials.
We are excited to continue to put the new Indigo through it's paces, creating amazing products for our customers.
Check out this gallery of photos taken by our Indigo operator, Kurt, of the disassembly of the old Indigo and install of the new Indigo 5900: