Ultra Graphics bindery department provides all finishing services performed after the project is printed.
Bindery is an often undervalued part of the production process, and can literally change the impact of a piece. Whether it's a custom die-cut, specialty fold, or just a spiral bind – finishing gives your project the important final touch.

Bindery services include:
• Folding • Cutting • Laminating • Numbering
• Perforating • Scoring • Collating • Stapling
• Saddle stitching • Coil binding • Spiral binding • Booklet making
• D'wire binding • Glueing • Round cornering • Drilling
• Varnishing • UV coating • Mounting • Tabbing
• Inserting • Sealing • Assembly • Custom packaging
If you don't see a bindery service listed, give us a call and see if we can help.
The following is a brief description of our main bindery equipment: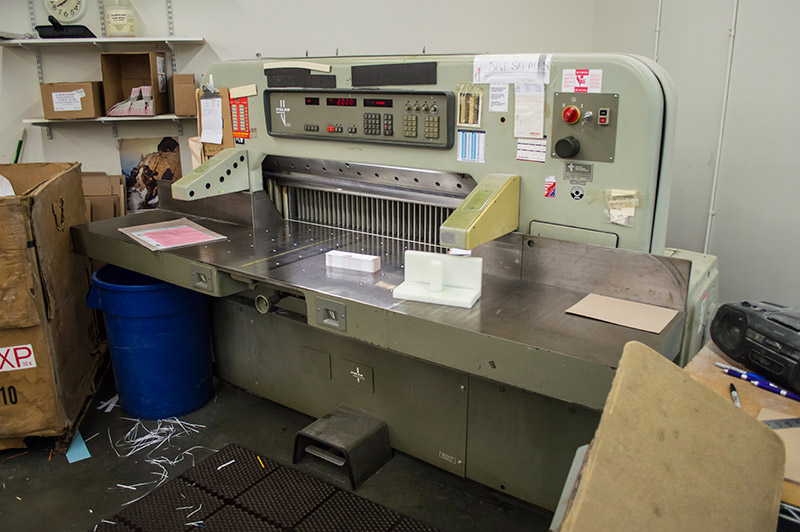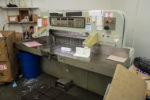 Cutters – Ultra Graphics main cutter is a 40" fully programmable Polar unit capable of 6" pile cuts. We also use a 30" programmable Challenge cutter. Both cutters on our production floor are capable of making insanely accurate cuts, and the power and sharpness of the blades mean that we can cut out hundreds of sheets at once!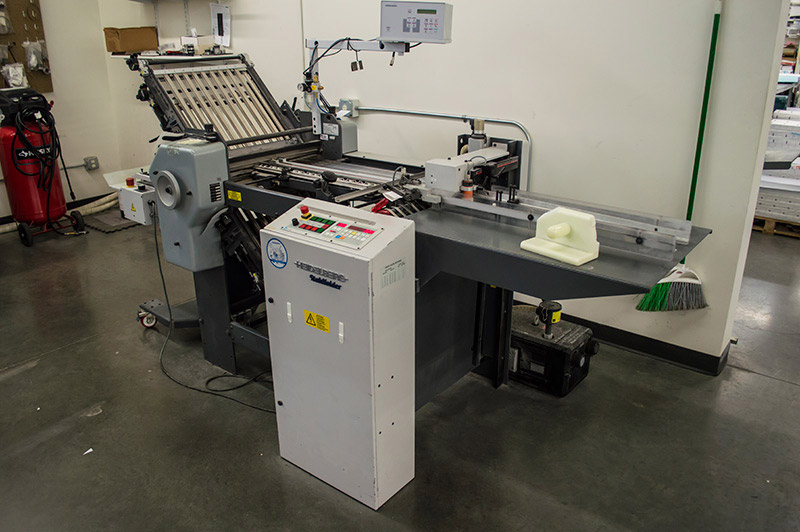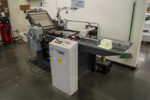 Folder – Our main folder is a 20" Heidelberg BA20 floor model unit and configured as a 4 plate by 4 plate by 2 plate configuration. These three stations can be configured in parallel or cross angle to provide a complex array of folding patterns. For example, we routinely fold an 11×17" sheet down to 2.83 x 5.5 pattern – in one pass. The unit is also equipped with tri-crease scoring, perforating and slitting options.
Check out our folder in action:
Digital score/cut/crease – Many digital projects are finished using a Duplo 645 score/cut unit. The unit provides best-in-class scores that eliminate fold cracking on digital work. This fully programmable device with standard item presets provides virtually while-you-wait finishing on such items as business cards, invitations, report covers and invitations.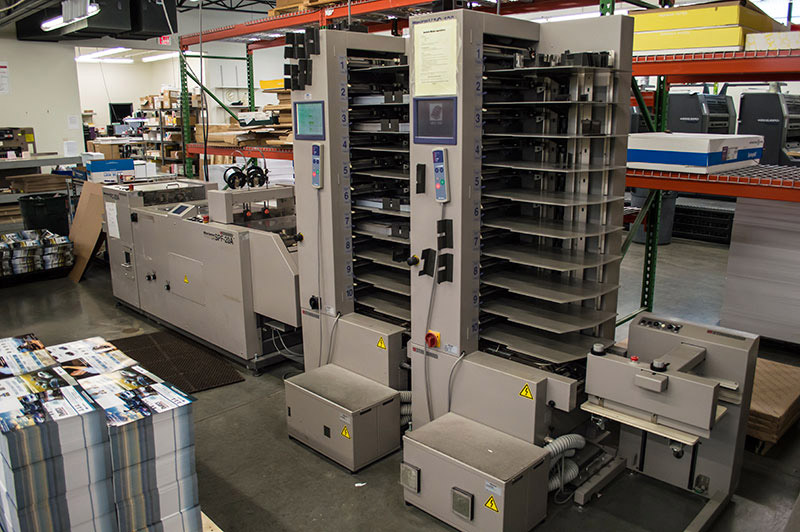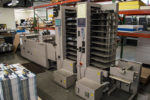 Booklet making – Ultra Graphics' booklet, collating, volume stapling projects are performed on a Standard FC20/A programmable 20 bin booklet making system. The unit can make finished booklets up to 80 numbered pages in size ranging from 9 x 12" to 3 x 5". The system can also finish various page length booklets. For example, booklets that are printed with mixed pages counts (i.e. 8, 12, 16 and 20 pages) can be finished in one run. The system is also capable of straight collating up to 20 sheets at a rated speed of 4,500 sets per hour.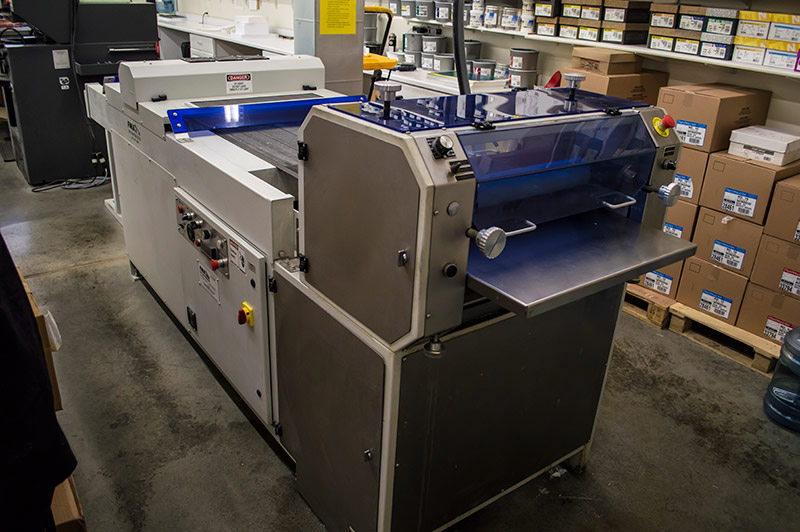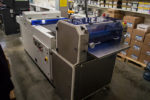 UV coating system – Is a 20.5" FMA unit capable of UV coating both offset and digital products. Ultra Graphics can coat in high gloss, gloss and matte coatings up to a 20 x 28" sheet or as small as a 8.5 x 11" sheet. The coating is completely dry after completion and provides a virtually bulletproof finish. The FMA unit coats up to 24 point board stock or as thin as a 100# text sheet.
Ultra Graphics also utilizes several smaller pieces of bindery equipment – please call us with any questions regarding our capabilities.
Don't see what you're looking for? Chances are we can do it! Give us a call 406-256-4999
Click Here to Get a Quote For Bindery Services!