Personalized advertising gets your attention. Whether it's an image that tugs at the heartstrings or an offer that's hard to refuse, it makes more of an impact when it's tailored to your specific interests. By using variable data printing (VDP), you can personalize your marketing pieces to connect to each of your customers.
To put it simply, variable data printing is a digital printing technique that dynamically replaces static elements with personalized ones, allowing each recipient on your marketing list to receive a unique message without needing to manually design each piece. So, instead of sending 1,000 of the exact same postcard to your customers, you could craft an individualized message with different text and graphics that target those customer's exact needs and interests.
Ways to personalize
There are many ways to personalize your print projects. From salutations and addresses (which are pretty basic), to specific offers, photos and graphics. With so much access to data these days, it's pretty amazing how much you can actually personalize your marketing piece.
Customize Your Offers – Create custom offers based on spending habits or trends to keep your customers coming back.
Barcodes and PURLs – Utilize different barcodes and personalized URLs to track certain marketing campaigns or donations. This can also help show the overall performance of your campaign, and identify what methods will be the most successful for future campaigns.
Demographics – If your customer base is filled with various age groups, income levels, or gender, you can swap out content or photos that only pertain to those individuals.
Photos – You can create a campaign that features certain products based on purchasing habits that will appeal to each customer differently.
Custom Messaging and Fonts – Create personalized messages that relate to only certain customers and use different fonts and colors to tailor your message even more. For example use playful fonts and colors for your younger demographics, while keeping more of a sophisticated tone for the older audience.
Other Locations – If you have several locations around your city or state, swap out maps and landmark photos based on those locations.
How VDP works
Whether you're using a mailing list generated by your current customer data, a newly purchased list, having accurate data is important to ensure you're sending the right message to each recipient. For example, if you've worked with Patricia McLastname for 20 years and you know that no one calls her Patricia, instead everyone calls her Patty – use Patty. After all, your goal is to make your communication more personal.
First, you'll create a spreadsheet that contains the variable information being used to personalize your printed piece. Each row in your database will contain the information that will be unique to each piece. The columns should describe the contents, for example First Name, Last Name, Address, City, and so on. If you're swapping out logos, photos or background images, your column would be named appropriately for the content object (Logo, Photo, Background). Each row in that column will need to be named exactly the way your image file is named. All of your images will also need to be cropped and saved at the exact same size (for example: 3″ x 3″ at 300 dpi).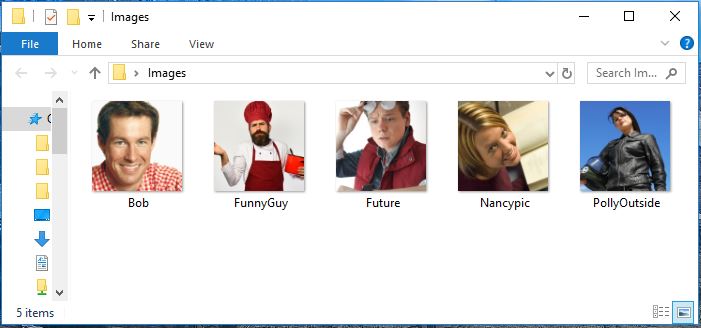 Your design will have a combination of static graphics and text along with variable fields, showing where your personalized text or images will change. Once your database is complete, specialized VDP software is used to extract the data and merge it into your design, creating all of your unique versions that are ready to send directly to print.
Benefits of using VDP
Get noticed. We all know the endless amount of ads we see each day. Personalizing your marketing campaigns can help eliminate the fact that your potential customer is just receiving junk mail. According to Lynne Kingsley, author of What Is Variable Data Printing, and Why Do You Need It?, "VDP changes that dynamic and helps you make a good impression. Taking the time to personalize communication shows customers you value their business, and understand who they are and what they want. Not only will variable data printing save you a lot of time (because you won't have to change the name for every card manually), it can also shift perceptions. Prospects are more motivated to buy from you when making their next purchase."
Raise conversion rates. According to data reported by the Direct Marketing Association, the average response rates for non-personalized mail is 2%, while personalized mail pieces have response rates of 6%. You're looking at a much higher chance of getting a response from that potential customer that you customized your marketing message for. Your response rate may be even greater if you choose to pair variable data printing with other types of marketing. Using a multi-touch campaign allows you to send out your personalized direct mail piece, followed by a personalized email. And you can take it even further with reminder mailings or a personal phone call.
Quick and convenient. Variable data printing is done on a digital printing press, which drastically reduces turnaround time, even when each individual piece needs to be slightly different than all the others.
Ways to utilize VDP for your customers
Using a combination of high-quality data and powerful variable design and printing software, Ultra Graphics can design, print, and mail unique pieces for your customers. Here are some examples of projects where variable data processing can be very useful.
A non-profit appeal letter that personalizes ask amounts based on previous donations to include subtle suggestions to increase giving. Along with addressing each letter and reply form to each particular donor, it could include unique images based on the personal demographics of your recipient.
Using variable data printing, a real estate company could produce postcards of different real estate tips or home buying/selling processes. Each postcard is customized with their client's names and addresses along with different background images, text and realtor photos and information.
​A college or university could use variable data processing for personalizing financial aid award letters. A prospective student would receive a letter showing them their customized cost of attendance; tuition minus scholarships, grants and financial aid. The letters could have a branded design that is packed with great information and photos – all tailored to that new student's interests and areas of study.
While variable data printing is a powerful marketing resource, it can be used for everyday print jobs too. If your office uses certain business forms that need to have sequential numbers for tracking, VDP is a great option. It's also a great option for printing raffle tickets, gift certificates, parking passes – or anything else that needs its own unique numbering system.
If you're looking for a way to enhance your next marketing project, give variable data printing a try. It can help transform a mediocre campaign into something more powerful by using personalization to trigger that certain something, leading your prospects to respond!