The Indigo digital press has always been a quality workhouse when it comes to quick-turnaround digital colorwork. Now with the addition of white and fluorescent ink capabilities on our newly upgraded Indigo, we can do even more cool stuff. This post includes some photo examples of white ink in action.
White ink works similarly to the other main colors of a digital press (Cyan, Magenta, Yellow, & Black). When applied to a darkly colored material, it stands out in contrast and can make for some cool effects. When applied underneath other colors, it works to block out the substrate and allows the colors on top to stand out.
Besides just printing white on a dark background, white ink is particularly useful for when you want a substrate that goes beyond the average limitations of color, like chrome, brushed silver, and flecked gold. Combining these materials with white ink allows us to mimic the high-end look of a gold or silver foil, or just to let the paper show through in strategic ways for maximum visual impact.
Below are some examples of the white ink in action produced by our Indigo operator, Kurt. Hopefully it gets your mind churning with awesome and unique applications for your business or non-profit! Give us a call or get a free quote!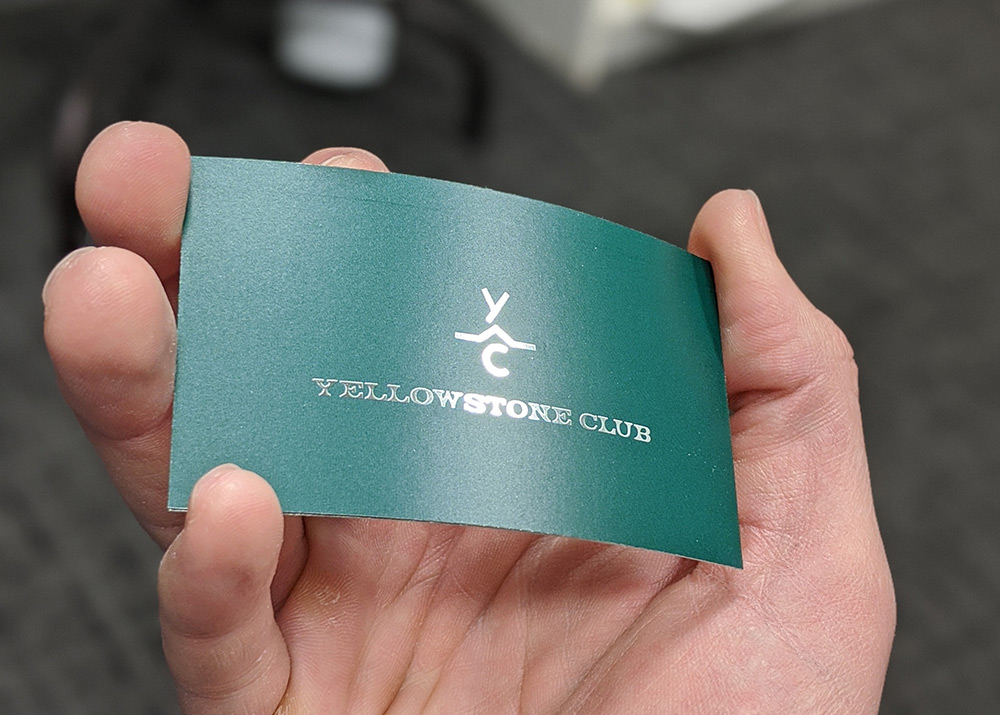 The card above was printed on a silver/chrome paper, then white ink was applied beneath the green to block it out. The result mimics a silver foil look, with the Yellowstone Club logo catching the light and shining in a fantastic way.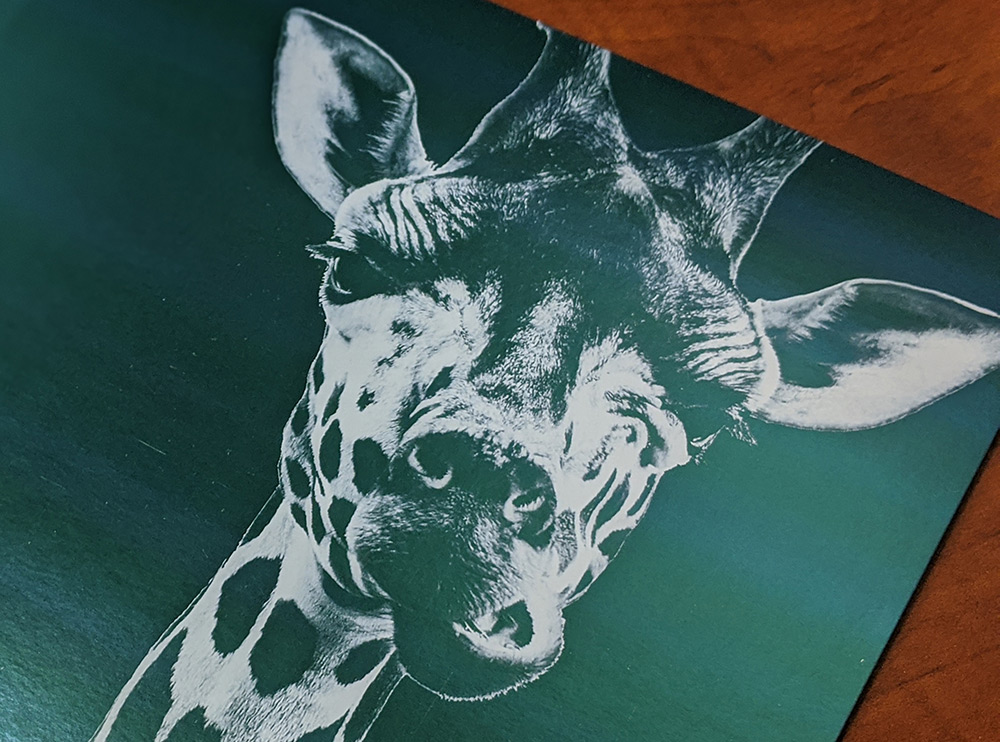 A cool contrasted and modern look by printing white ink over a dark background. You still get the amazing detail and sharpness of any other Indigo print, just in monochrome white. TONS of cool opportunities here for high-end invites, marketing pieces, and more.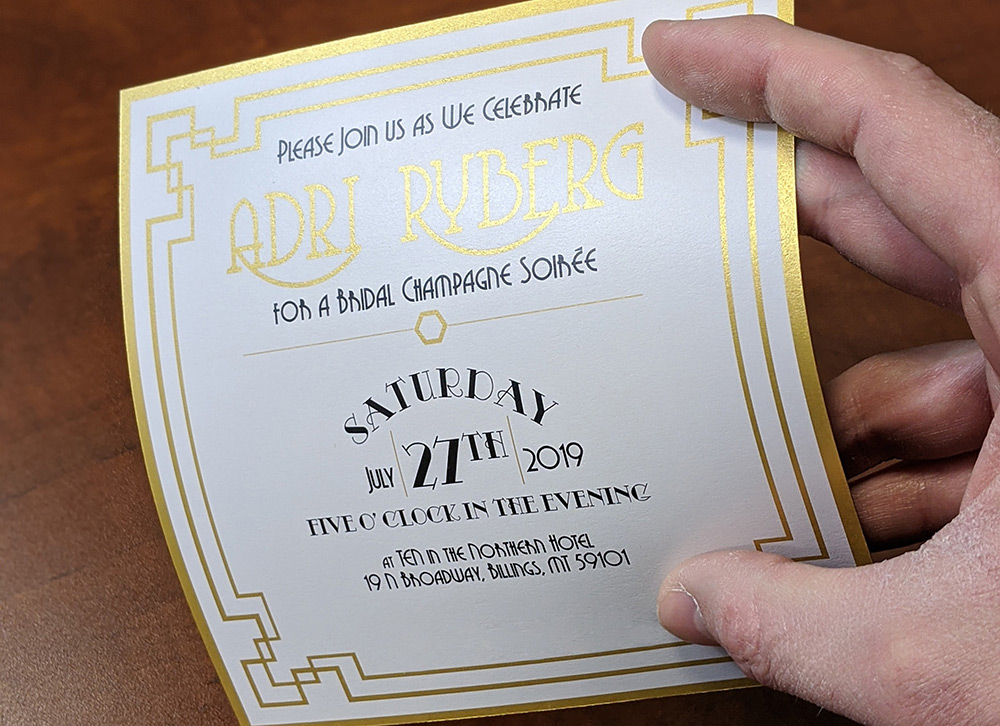 Here we see an invite shine (pun intended) with white and black ink printed over a gold-flecked material. The result looks just like gold foil, but without the hassle and cost. Truly a unique look that we'd love to do some more of!
That was just a few examples of the capabilities of white ink on our new Indigo Digital Press. If you have any more ideas, let us know – we'd love to try them out!
Also, don't forget that in addition to white ink we can now do fluorescent inks too, like hot pink, green, and yellow!