PDF was developed for the exchange of final, print-ready pages. Print professionals, graphic designers, and other professionals use PDF to deliver predictable, press-ready files.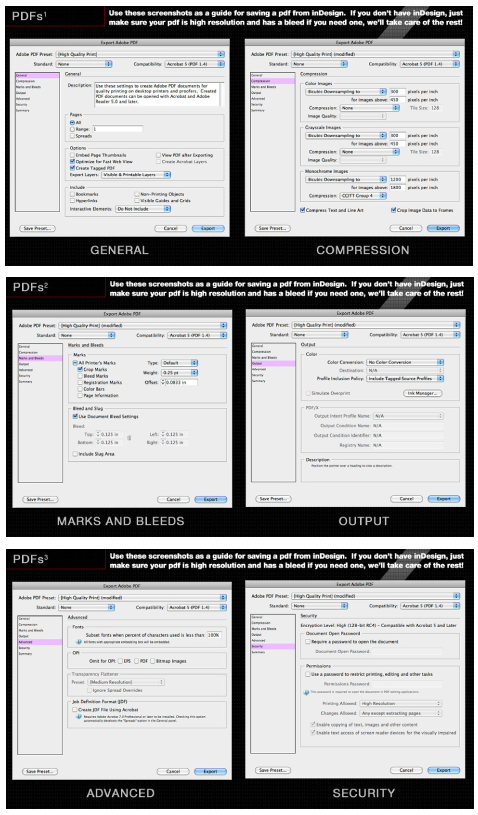 We hope that our series of "File Tip Flashcards" will be helpful in preparing your files. The full set is also available here whenever you need a refresher.
Please feel free to send us an email on what you think, if you learned something new, and especially if you have suggestions for additional flashcards you'd like to see. Of course, if you ever have any questions regarding the setup of a file for print, don't hesitate to give us a call!