Why is my photo blurry?
There are a lot of design and print terms out there that can be pretty daunting for someone not familiar with the industry. Terms like resolution, bleed, and RGB vs CMYK are important tools to a designer, and knowing how to apply them properly ensures the highest quality. With that in mind, we've decided to give everyone a crash course in the terms that come up most often. Here are some short and simple tips give you an idea of what to look for, and best practices to follow when creating files for print.
We hope that our series of "File Tip Flashcards" will be helpful in preparing your files. The full set is also available whenever you need a refresher. Here's our first featured File Tip Flashcard for resolution: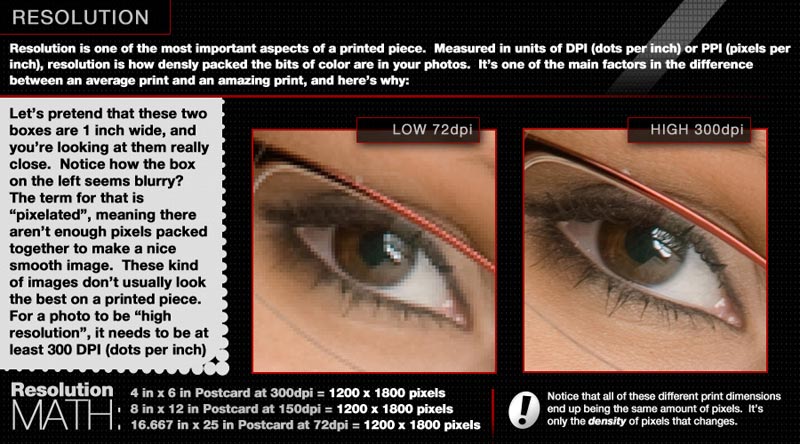 Please feel free to send us an email on what you think, if you learned something new, and especially if you have suggestions for additional flashcards you'd like to see in the future. Of course, if you ever have any questions regarding the setup of a file for print, don't hesitate to give us a call!