At Ultra Graphics, the center of what we do every day could be summarized in one word: Communication. While that sounds nice and certainly gives us all a standard elevator speech to quickly explain our work, it's easy to forget how truly significant that word is to the people our communication impacts.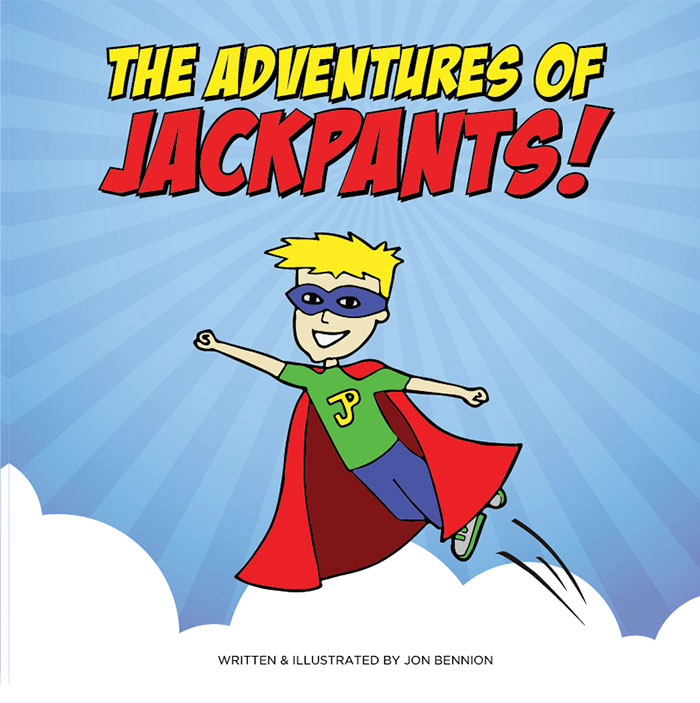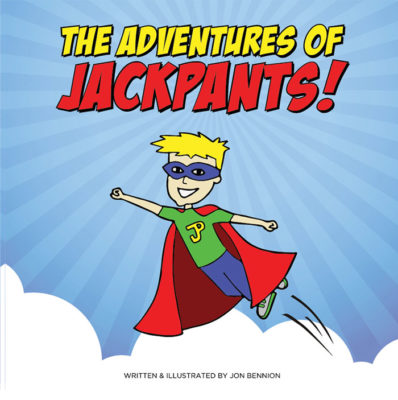 A recent project to print a cartoon book called "The Adventures of Jackpants!", however, provided us the clearest reminder of the significance of our communication. You see, Jackpants is a real superhero, a little boy named Jack born almost four months early and who weighed only a little over one pound. Born so early, Jack has to fight some superhuman challenges including hydrocephalus and cerebral palsy. As described by the author and Jack's dad, Jon, on the back cover of the book, "these conditions affect his cognition, speech, and mobility, but not his spirit."
Against all odds, Jack started Kindergarten this fall, but before he went to school, his dad decided to write and illustrate "The Adventures of Jackpants!" As described by his mom, Jessi on her blog at lifewithjack.com:
"Sending your child off to school can be nerve-wracking. We have been feeling it for months. All parents wonder whether their child will have a good teacher, if they will learn, and whether they will make friends. As parents of Jack, a kid who has special needs, we have felt all of those things. But we have additional layers of anxiety. Will Jack be safe at school? Is the school ready for Jack?

But the main reason Jon wrote a book about Jack? So his classmates will catch a glimpse of his life and want to know more about him. We all know kids are curious. They can be scared of new things. Like all of us, they can be judgmental, too. But we also know they are very open to learning if only someone can explain things to them.

So Jon started to wonder last spring – how could he tell Jack's story in a way that made his eventual classmates understand his disabilities and appreciate the boy we know and love? What came out of that idea was a children's book, written and illustrated by Jon, that puts a super fun superhero twist on Jack's story."
After Jack and his parents stopped by Ultra Graphics to pick up their books, Jessi got to share "The Adventures of Jackpants!" and answer questions from his new class. Among the list of questions that included items like "Why doesn't Jack talk?" and "How big was he when he was born?", her favorite was not really a question: "Jack is my good friend."
Mark Twain once said that "One learns people through the heart, not the eyes or the intellect". A big thanks to Jackpants and his family for giving us the opportunity to play a small part in helping communicate Jack's heart to his classmates.
Beyond the introduction, Jack's family has made the book available on Amazon to "1) help you talk about differences with your own kids" and "2) raise money to help kids like Jack. To purchase the book yourself on Amazon, click here. To learn more about the superhero Jack and his family, visit their website at lifewithjack.com.