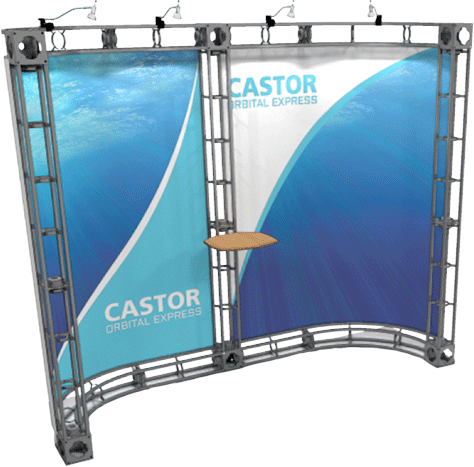 It's time to
WOW

your audience
with high quality, custom designed display and marketing materials from Ultra Graphics.
---
Ever heard the expression "You never get a second chance at a first impression"?
Tradeshows are becoming a marketing staple for many small businesses, allowing them to present products and services directly to potential customers in an open and inviting format. Tradeshows also give consumers a platform to interact and discuss products and services in person, which many prefer over other communication methods. A first impression is as important as ever, and how you choose to present your display and marketing materials could be the deciding factor between your business and a competitor's.
Ultra Graphics has a display solution for every need, and every budget – from large pre-built displays with lighting and framework, to individual banner up displays and tabletop kiosks. Any display can be custom designed in-house, packaged and delivered to you for your next event. We can work with you to create the perfect combination of display and marketing materials to guarantee a better response from your potential customers, all while staying within your budget.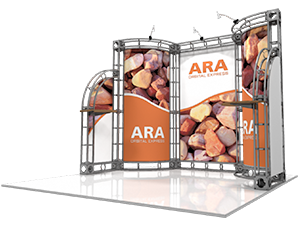 Prebuilt or Assembled Displays
These displays are designed to turn heads – using a modern sturdy framework, multiple customizable panels, and built-in lighting. There are tons of sizes and configurations available, and are a perfect solution for a business wanting a high-end, polished trade show display.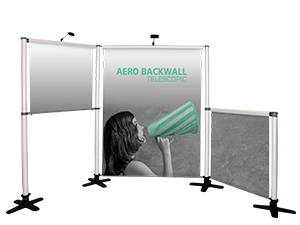 Standalone Displays
These materials can be used in conjuction with the prebuilt displays, or by themselves. There are dozens of sizes, styles, and variations ranging from multi-panel telescoping displays to single banner-up displays for the floor or the table. Pick and choose to create a unique look!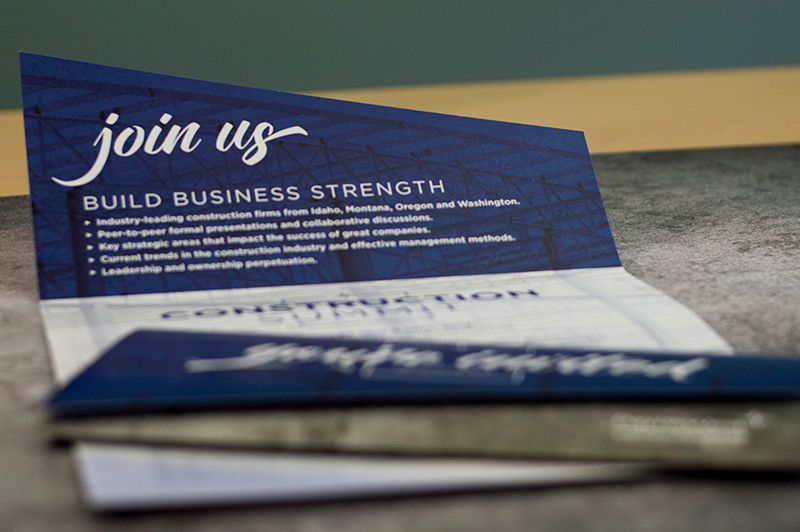 Don't Forget the Details
A tradeshow display's job is to get the customer's attention, and start a conversation. Improve the conversation with high quality printed materials like booklets, brochures, and business cards to leave your prospects impressed with your knowledge and value.
---
Ultra Graphics can do even more to provide you with the best display materials. The options above are only a fraction of what we can offer you to create the perfect trade show or event booth. Need high-quality imprinted table throws? Assembled kiosks with tv screens and/or computers? Plastic or metal displays for magazines, pamphlets, brochures or business cards? We can do that too.
You never get a second chance at a first impression, so call Ultra Graphics at 406.256.4999 to start improving your tradeshow display today!