A two-step guide to search engine optimization.
Or, how to get your website to show up higher on search engine results.
This guide is meant to serve as an introduction to the world of search engine optimization (hereafter referred to as SEO), and the practice of tailoring your website's content and links to give you the best shot of outranking competitors in search engine results. Search engine optimization (SEO) is a complex subject, partly because the algorithm that powers Google's results is hidden and insanely complicated, and partly because some people make it more complex than it has to be.
Because this is tailored to our managed hosting customers, we can minimize a lot of the technical aspects of SEO (because we try to optimize that for you at website launch) and focus on the major ongoing optimizations that will help you keep and hopefully improve your site's ranking position. Also, Google is the primary focus of this content because of its market share, and information is presented with the assumption that the goals and methods of other search engines are similar.
SEO Definition: Search engine optimization is the process of positively affecting the visibility of a website or a web page in a search engine's "organic" or un-paid search results.
Preface: How Search Engines Work
Without getting too far into detail (both because the search engine ranking algorithms are mostly hidden, and because the purpose of this page is to try to simplify the concept), here's how search engines parse your website to determine placement against similar sites for the same searches (using Google as an example):
Google crawls the code of your webpage(s) and indexes the text content, images, navigation, etc…
Google's determines the primary focus of the page by contextually analyzing the content(and the keywords within), internal and external links, images, page title, site structure, etc…
When someone searches for those keywords, Google's algorithm ranks your page based on the quality, content, relevance to the searcher's term, the searcher's intent, the domain's authority, the page's authority, and probably dozens if not hundreds of other factors.
If your content, links, authority, quality, and relevance match up the best with the searcher's intent, your site shows up first. If not, other sites show up above yours.
Getting your website to show up in search results boils down so many factors it's tough to comprehend – but luckily Google has publicly stated that content and backlinks are the most influential signals for ranking web pages. It makes complete sense when you consider that Google's primary goal is to get the user exactly what they're looking for when they submit a search. Let's break down both signals in turn:
Step #1: Content Creation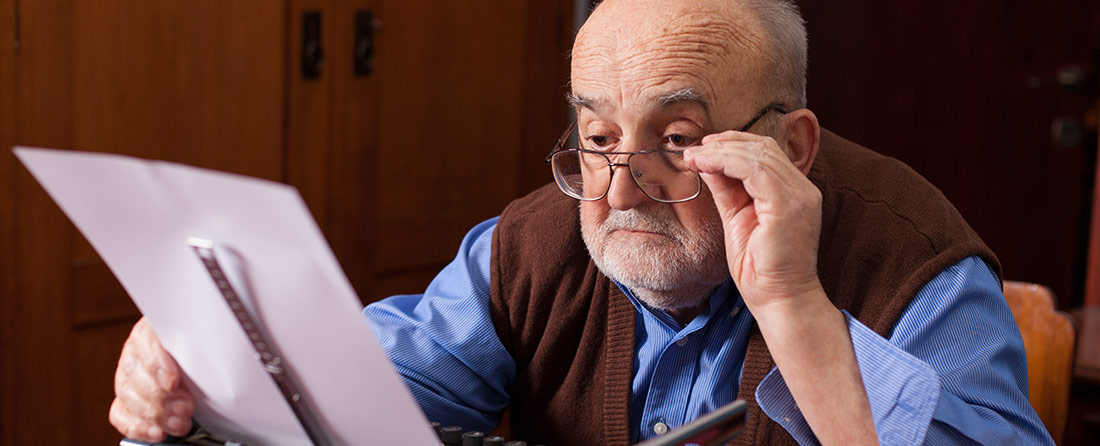 Content is still the best way to show Google (and your visitors) what your page is about.
If you want to be the top-ranking website for selling bicycle parts, your website better have lots of valuable and relevant content about bicycle parts. It should have focused pages for each part available, pricing and purchasing, service and maintenance, features, functions, and everything else that makes your business the end-all be-all expert in bicycle parts. When a user visits your website looking for information or support, you provide the best there is, and leave them completely and utterly satisfied. When you're writing content for your customer that you truly believe will be valuable to them, the rest falls into place naturally because you'll be using the keywords and key phrases that are natural to the product and service. While you don't want to get bogged down in the keyword game, at least be aware of the words you're using in your content – those are the words that Google will associate with your site.
Also, make sure that each page has a primary subject and focus, don't muddle pages with too many separate concepts stuck together. For example, if you carry 12 different bicycle parts, create a "directory" page that lists them all, then give each part its own page with its own focused content. Accomplishing this becomes easier when using a content management system like WordPress, which allows easy creation of pages and groups of pages. Don't forget to include images, video, and lists to spruce up your content!
But don't stop there. About once a month, take an hour and refine your content, add new content, and share your content with others. Is there a product that's underrepresented on your site? Give it it's own page and link to it from other pages. Add a "related" products and services section for each page to give the user an opportunity to click around a bit. Start writing articles on the top 5 best preseason maintenance tasks for the serious bicyclist. Add your industry-specific lingo (what the heck is a chainring tattoo?) and define for your customers. Educate, inform, and entertain. It's work, but all that valuable content gets noticed by your users and by search engines.
Finally, some no-no's. Number one, do not duplicate or copy/paste content from other sites. When search engines notice duplicate content, they always give the SEO benefit to the original source. In come cases, if you duplicate content from other sites yours can be penalized – which results in lower rankings. Number two, don't write content for the sake of SEO. It's pretty easy to separate the valuable content from the keyword-stuffed fluff, and Google can see it too.
Step #2: Backlinks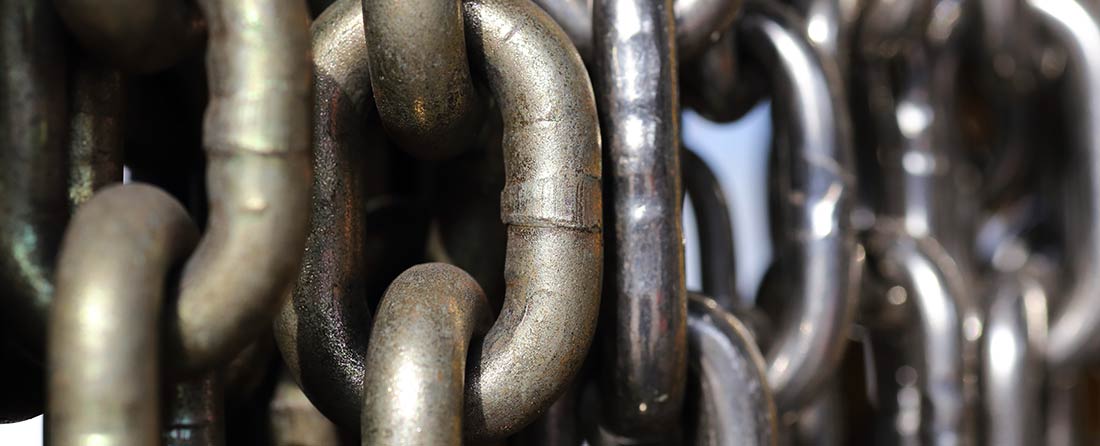 Backlinks can be a huge boost in growing your site's authority and trustworthiness.
Backlinks are essentially when other websites link back to you, and you gain a bit of domain authority as a result. Backlinks are different than outbound links (links from your site to other sites) and internal links (links to different pages within your site). The goal of backlinks is to build up your authority by getting other sites to point users to you, and by doing so they're saying "this site is worth visiting, go check it out".
The key to backlinks is making sure those sites that link to you are also quality, valuable sites. Because you're inheriting a little of their SEO authority when they link to you, it makes sense that you would want sites that will HELP, not HINDER your reputation. This means avoiding low quality backlinks, illicit or illegal backlinks, black-hat/naughty backlinks, etc… For example, if you want backlinks for your bicycle parts site, approach your part manufacturers to see if they have a directory of distributors you can be added to. Or write a guest article on a bicyclist aficionado website about proper bike storage, and make sure they link back to your site. Link back to your site whenever possible from social media posts, and lastly, if anyone approaches you saying they can give you 1,000 backlinks for $99.99, run the other direction.
Step #3: Sobering Reality Check
This is technically not a step, but an effort to manage expectations in the topsy-turvy world of search engine ranking. What follows is a list of items that every "I dream of the #1 spot" website owner should be aware of. While working away on step 1 and step 2, keep these in mind to avoid potential disappointment:
SEO takes time, so don't expect results immediately. Google and other search engines do not crawl your new content at your command, and it takes time for your website's authority to grow.
Always shoot for the #1 spot, but don't give up if it doesn't happen. Depending on the keywords you want to rank for, having the #1 spot can be either impossible or highly improbable. If that happens, see if you can rank higher for related keywords or key phrases, more local keywords (ie bicycle parts Billings), etc… There's also no law against checking out the competitor that's outranking you and see how their content and link structure are built.
There will be some cases where you will be outranked no matter what. Maybe the other site has been around for 15 years, or maybe the site is entirely 100% about the product or service you offer whereas it's just ONE of the things you offer. There will always be situations where you are outranked due to unavoidable or understandable circumstances, and that's ok – use it as a learning tool to improve your own content and links.
Each keyword / keyphrase is treated differently by search engines. You might rank #1-3 for "bicycle parts billings" but end up in spot #7-10 for "bike parts billings". It's all about the content of your site, so decide which version(s) you want to prioritize, and use them while writing.
All the best SEO in the world won't help if you don't have a way to track your goals. Setup a Google Analytics account, and keep an eye on what your users are doing. Make ways for customer interactions to be trackable, such as measuring contact form submissions, button clicks, etc.. to determine how the site is performing.
Bonus Step #4: The Nerdy Stuff

Absolutely breaking the "two step" rule at this point.
If you stop at step #2 and put the effort in on a regular basis, you'll be just fine. The nerdy stuff (ie technical SEO) is something that we at Ultra Graphics put into sites as we develop them, but that doesn't mean they can't be improved upon just like content creation and backlinks. For those that are interested, here are some technical SEO tips to keep an eye on:
Page Titles are still important. When creating new content or improving existing content, make sure you address the page title. WordPress-based websites have a great built-in function that takes the page title then appends the site name, which gives you an automatic relevance boost for the page (ie Page Title | Site Name, or "Bicycle Bell Maintenance | Bikes-R-Us Billings MT"). With the addition of SEO plugins, we have the ability to customize page titles even further to maximize the SEO benefit – so make sure your pages have the most relevant, focused titles for the content.
Manage keyword density. This is a tricky one, because no one wants to go down the rabbit hole of "how many keywords should my content have" and "how long should my content be." Writing focused valuable content should always be the primary goal no matter how long it is or how many keywords it has – but keep in mind that content is one of the search engines' clues to your page's purpose – so if you're writing about bicycle tires, make sure you use the words bicycle tires. Like mentioned above, this should happen naturally if you're writing for your target customers.
Image Alt tags. While search engines can crawl the caption of an image, there are situations where they could use a little help indexing when that information is missing or unreachable. For this reason, you always want to include image alt tags.
Make your site responsive. There's not too many excuses left not to have a mobile-responsive site. Mobile usage is overtaking desktop usage, having a mobile-friendly site is a search engine ranking factor, and it's just a better user experience overall.
Have an organized sitemap. This involves making sure your primary and secondary pages are structured in a way that makes sense to your users and the search engines. Your internal linking structure should lead users from the generalized content to the specialized content in easy and simple ways. In addition, make sure you have a sitemap to submit to the search engines to help them understand the site's structure.
Make your site load as fast as possible. This involves making sure your images are optimized and the right size for their position on the page, using compression on your code media files when possible, and utilizing browser caching so the site doesn't have to load everything fresh everytime a user visits. Site speed is a ranking factor in the sense that if multiple users are "pogo-sticking" (backing out of a site and choosing a different search result because the site didn't load fast enough), the search engines will notice and downrank due to poor user experience.
Use internal linking. The most prevalent use of internal linking is the main navigational menu standard to almost all websites. It's always there and available, and you want to have most of your main and sub pages represented. In addition to that, don't be afraid to link around within the body of your content to give users access to related info.
Submit the site to Google and Bing through their respective account management tools. For Google, it's Google Search Console, and for Bing it's Bing Webmaster. Both sites allow you to submit a site, submit a sitemap, and view valuable data on search analytics, site health, and more.
Create a Google analytics account and assign a tracking number to the site. Once the tracking script is live TONS of data will pour in, giving you insights to dozens of metrics like user sources, behavior, acquisition, demographics and more. It's an excellent way to keep track of your site, and you can glean areas in need of improvement by analyzing the data.
To sum up:
Search Engine Optimization is something that seems to fight tooth and nail against simplification. For this reason, so many people can get caught up in the minutia of SEO while simultaneously losing sight of the primary goal of creating value for their customers. In the small business and local SEO world, getting bogged down in the complexity of SEO can cause frustration, confusion, and exhaustion – so it's important to think about it from the perspective of getting quality content out for your audience.
We hope that this introduction and guide serves to give you enough information to be confident in creating content and links, and hope that you will not hesitate to contact us with questions and input. If you would like some advice or direction on where to begin for your site, please send us a message and we'll try to help!