Yard signs are super popular in Billings.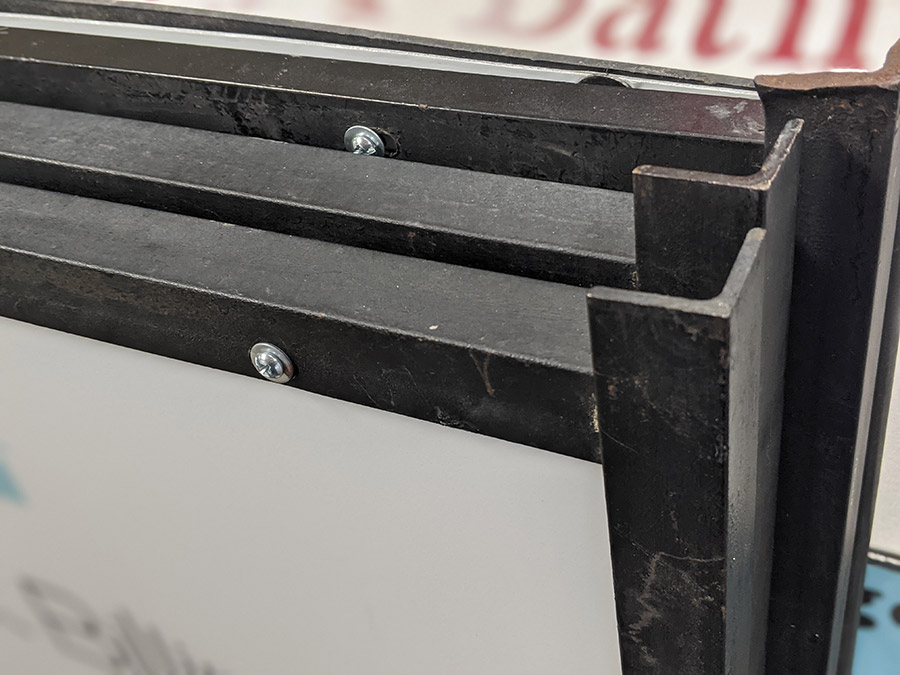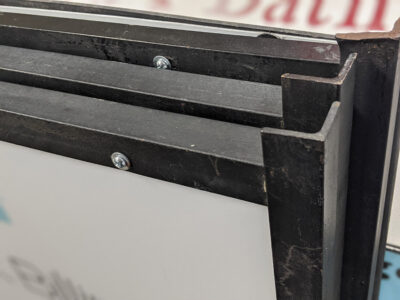 It's easy to see why – they are perfect for temporary signage, easy to install, easy to remove, and easy to replace. There are lots of options for yard sign frames, but the most common (typically used in the real estate industry but work for just about anyone) is the angle iron frame that fits 18×24 at the top, with an option for a 24×6 "runner" underneath (great for adding a call to action, a phone number, a great big "for sale", etc…) There are also frames that allow different sign sizes, some that slide in as opposed to bolt in, and other configurations such as a-frame signs that don't have to stick into the ground.
The sign artwork is typically printed on adhesive vinyl, then given a layer of laminate to protect it from the elements, and finally applied to a rigid substrate like .040″ aluminum, or dibond, or sometimes even coroplast. It depends on how long you want it to last, and how "sturdy" it needs to be. Aluminum is the most common because of its strength and rigidity, at a relatively low cost compared to others like dibond. Most apply artwork to both sides of the substrate so you can double the exposure (good for things like front yards, roads with traffic going both ways, etc…)
Yard signs are great because the inner sign pieces are bolted in, so replacing artwork is as easy as loosening the bolts and swapping out the vinyl. Some customers pre-order multiple sets of artwork at the start, then just change the aluminum pieces out as needed.
Cost for a standard yard sign depends on lots of factors, such as the inner sign dimensions (24×18, 36×24, etc…), whether or not the frame has the smaller runner underneath, and the size and material used for the signs themselves. In addition, the more signs ordered the cheaper the price per sign. If you're looking for a really inexpensive yard sign option, consider 10″x30″ step stakes, which are an "H" shaped metal rod stake that we can fit a piece of coroplast onto with artwork on both sides. You see those most often for school graduation announcements in proud parents' front yards. Check out our press release for when we partnered with generous local businesses to sponsor congratulation yard signs for local high schools.
Don't see what you're looking for? Chances are we can do it! Give us a call 406-256-4999
Click Here to Get a Quote For Yard Signs!