Use the very walls to market your business.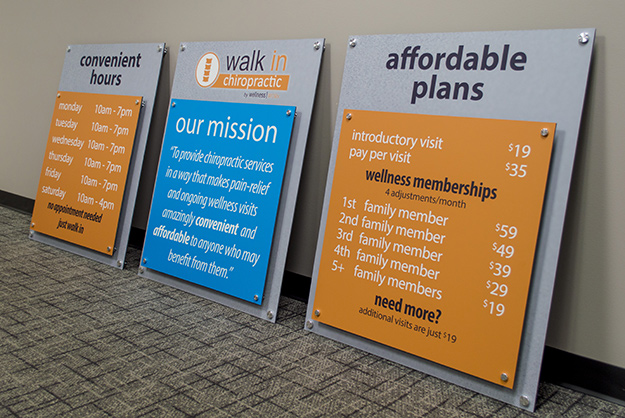 Wall and floor graphics include a whole range of products, mostly because the large format department can print and build almost anything. At it's simplest, wall and floor graphics are full color designs that are printed, laminated (if necessary), and applied to the walls and floors of businesses, offices, showrooms, and anywhere else a large, impactful marketing piece is needed.
Wall graphics can get much more complex than that however. Ultra Graphics can add some dimensionality with standout wall pieces that separate the graphics from the wall, add multiple levels of graphics layered on top of each other, mount designs and die cut vinyl to all kinds of materials such as wood, metal, and glass. We can even print right on the flat surfaces using our flatbed printer!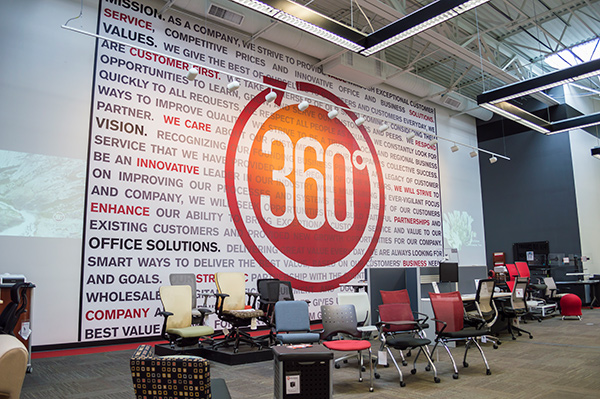 Some common uses for wall and floor graphics:
Printed art or design that complements the business or marketing message
Die cut lettering or graphics to assist with directions or contact information
Menus, services, or products displayed in a unique and dimensional style
Vestibule floor graphics that promote a business, or give the entryway a high end professional feel
Mounted and installed directional signage
Adding graphics to the walls and floor can make your storefront or showroom have an inviting and relational feel, while also providing functional value to your customers.
Don't see what you're looking for? Chances are we can do it! Give us a call 406-256-4999
Click Here to Get a Quote For Wall and Floor Graphics!