Billings website design and web hosting.
Ultra Graphics is pleased to offer in-house web design, development, SEO and SEM. This means you have a local resource for building and maintaining your website – giving your customers 24/7 access to your products and services.
Having an online presence is a must for any small business, showcasing what makes you different from your competitors and giving your users plenty of information about your business and its products and services. From a modern and mobile-friendly website, to social media, to email campaigns, your business needs a way to communicate with target audiences in the places they visit frequently. We can help.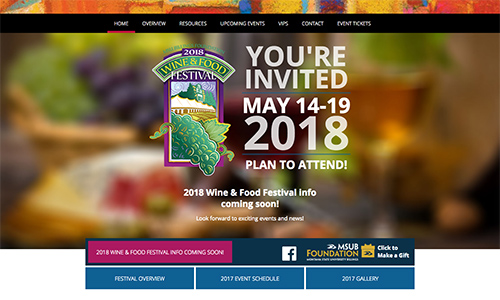 Website Design & SEO
Ultra Graphics strives to follow the latest in custom design, layout, user experience, speed, security, and more when building websites – all while avoiding cookie-cutter themes and templates. Mobile-friendly websites have been a must for at least a few years, considering that mobile internet usage has overtaken desktop usage – and Ultra Graphics always builds responsive websites that adapt to the device it's viewed on. Included in a
website design and development
, we optimize your site to rank for the keywords and keyphrases you want to be found for – utilizing
technical SEO best practices
and providing guidance on content creation and ongoing SEO techniques. For those that want a dedicated effort to SEO and SEM, we offer
Search Engine Marketing
packages for paid search campaigns, managed locally by Ultra Graphics.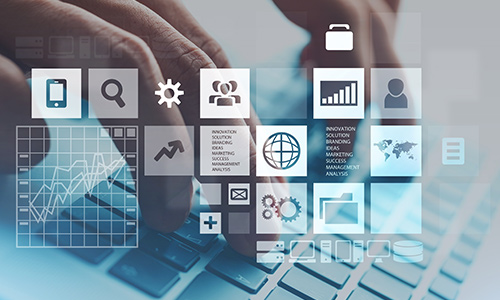 Managed Hosting
In addition to quality website design and development, we offer
managed hosting
to support the site after it goes live. Unlike other web hosts and web design service providers, we don't set and forget your website. Our managed hosting plans offer built-in development and design time for making changes and adding content, and as part of the plan we offer free regular backups, free website plugin updates, free monthly analytics reports, free security checkups and scanning, and no bandwidth limits on a super-fast & high-powered web server. Support, maintenance, and guidance are only a phone call away – and if you want to learn how to do something yourself, we can teach you how. You can have as much or as little control over your website as you want, and we'll help fill in the gaps.
Search Engine Marketing (SEM)
While we are happy to provide
SEO guidance
while designing, building, and launching your new website, many customers see value in using paid search to increase their presence for users on Google. Ultra Graphics is happy to provide a comprehensive SEM solution for creating and maintaining paid search campaigns for your business, managed locally. A professional PPC (pay-per-click) plan allows you to show up in search engine results at the top of the page, delivering instant traffic from customers searching for your products and services. Contact your account representative to learn more about how SEM can increase your leads and create conversions that get results. Since it's locally managed in-house, adjustments are quick and support is available.
View SEM Pricing
.
Some of our website design & Development work:
We recognize that not all businesses need a fully-featured website with dozens of pages and a complex content structure. Some just need to be on the web for their customers.
Because of this, we make sure to custom quote every website project, and can provide the right amount of features to suit your needs and your budget. No matter the size of your website, you'll receive the same benefits we offer such as mobile-responsive design, stability, speed, security, and maintenance.
Common Website Design/Development Terms
Bandwidth

The amount and speed of data (text, images, video, etc…) that is transferred between a web server and a user.

Bounce Rate (email)

When an email campaign fails to reach an intended recipient. Can be defined by "soft" bounce and "hard" bounce.

Bounce Rate (web)

The amount of users that reach a landing page on a website then quickly leave/back out before interacting with content.

Cache

The ability for a web browser to save data locally from a website so future visits load quicker.

Cascading Style Sheets

Also referred to as CSS, the code that works along with content to change the visual style and layout.

Conversions (PPC)

The term for when a user takes an action that the marketer is actively tracking (filling out a form, watching a video, making a purchase).

Database

A software platform that allows organization and warehousing of data. WordPress websites use a database to store content, settings, and more.

Domain Name

The human-readable part of an IP address. It's what users put into the browser to visit your site – example http://domain.com

Domain Name Service

The system that converts an IP address to a human-readable domain name for a web user to view a webpage.

Dynamic Content

Content that is changing and/or updated regularly – many refer to it as a blog, but it can be more than that.

E-Commerce

Online transactions that involve receiving a product or service by processing a payment with digital currency.

Hosting

The process of putting web files and code on a web server and making it available to the public for viewing & interacting.

IP Address

A Unique number that identifies each computer using the Internet Protocol to communicate over a network.

Keywords

Words or phrases that define the focus of a website or webpage. Used to write content as well as track search engine performance and ratings.

Meta Data

Coded data that informs the browser and search engines about the site. Most commonly includes page titles, descriptions, and keywords and phrases.

Nameservers

System that translates domain names to IP addresses – to point the user to the correct web server and website.

Payment Processor

Companies that facilitate the secure online processing of credit and debit cards in an e-commerce environment.

Plugin

In WordPress, pre-packaged and distributed bundles of code that offer extended features or functionality to a WordPress site.

Pay-Per-Click

The system of paying search engines to put your search result listing above others in search results.

PURL

A landing page that is dynamically generated and personalized to the viewer. Typically used in multi-touch campaigns with an offer in exchange for information or customer action.

Responsive Design

The practice of designing and developing a website so it looks and performs well on almost all devices.

SEM

Search Engine Marketing – Managing a pay-per-click campaign(s) with the purpose of driving more traffic to a site to increase conversions and ROI.

SEO

Search Engine Optimization – Using design and development techniques to get search engines to rank your website higher than competitors for relevant keywords.

SERP

Search Engine Results Page – the relative order of your website against competitors for the same keywords or key phrases in search engine results.

SSL Certificate

Secure Sockets Layer Certificate – allows a more secure connection between the web server and user for transmitting private information online.

Static Content

Content on a website that changes very rarely. Used in conjunction with dynamic content to help a website's search engine ranking.

Web Server

A computer with specialized software that allows a website to be publicly accessible via a web browser.

WordPress

A content management system that allows developers as well as regular users to create and manage online content.